At Home
Sleep Apnea Test
Recommended by Board Certified
Sleep Doctors
Meets or exceeds standards of:
candidates for Home Sleep Tests
Home Sleep Apnea Tests are approved for adults 18 years and older for the purpose of diagnosing Obstructive Sleep Apnea (OSA). Our home sleep study is simple, less expensive, and provides faster results than traditional studies performed in sleep labs. In addition, our home sleep test can be administered without a physician's order or prescription.

*If you believe you have another sleep disorder, or if you have certain medical comorbidities such as COPD, Congestive Heart Failure, or neuromuscular disease, then see your primary care physician about participating in an in-lab sleep study.
Sleep Apnea Patients
ApneaMed provides sleep testing to the general public for diagnosing Obstructive Sleep Apnea without requiring a physician's prescription. Board certified sleep physicians analyze test results from the home sleep study to confirm the existence of OSA, allowing you to purchase CPAP and AutoPAP equipment for treating your sleep disorder. The ApneaMed process is a fast, effective, and more affordable solution for diagnosing and treating sleep apnea.
Get Started
Truck Drivers
The ApneaMed Home Sleep Test is approved by the Department of Transportation for diagnosing sleep apnea. Truck drivers can meet CDL renewal requirements by testing for and treating Obstructive Sleep Apnea with ApneaMed. Our Positive Airways Pressure (PAP) treatment even includes reporting tools to show compliance with DOT regulations. This low-cost solution reduces screening and treatment costs for independent truckers, pilots, and transportation companies.
Get Started
Join Our Partner Program
Many medical providers have a unique opportunity to screen patients for Obstructive Sleep Apnea. Offering an affordable method for diagnosing and treating this sleep disorder gives your patients easier access to better health. It's also a profitable way to add to your list of billable services. ApneaMed provides education, screening tools, home sleep testing, diagnoses, and CPAP/AutoPAP machines to those suffering from sleep apnea. Partnerships with ApneaMed are available in three forms: referral partnership, in-office partnership, and mail-out partnership. Explore the many benefits of offering affordable OSA diagnosis and treatment to your patients and employees when you partner with ApneaMed.
ApneaMed's Home Sleep Test and
Treatment Process
Step 1

Order a Home Sleep Test

Step 2

Complete your Sleep Test at home

Step 3

Return the home sleep test device, and one of our Board Certified Sleep Physicians will interpret your results and provide you with an official diagnosis

Step 4

If Sleep Apnea is diagnosed, order your CPAP machine

Step 5

Track your compliance and order replacement supplies as needed
Our Products
Due to global supply shortages, ApneaMed is currently unable to provide AutoPAP machines. However, our industry-leading home sleep testing is still available. Patients who have a prescription for AutoPAP should go to their local DME company to purchase a machine.
Sleep Apnea & ApneaMed
Obstructive Sleep Apnea (OSA) is a common sleep disorder affecting tens of millions of Americans. Regular breathing patterns during sleep are constantly interrupted due to obstructed airways. The most common causes of obstructive sleep apnea include excessive weight, soft tissue collapse, or an enlarged palate, tongue, tonsils, or adenoids. These obstructions in the upper airway lead to a decrease in airflow, causing snoring, hypopneas, and apneas.
Sleep apnea has immediate effects on your day-to-day energy levels. Left untreated for prolonged periods, OSA also increases your risk of more serious health issues including heart disease, hypertension, stroke, dementia, erectile dysfunction, cancer, diabetes, memory loss, weight gain, daytime sleepiness, and premature death.
Positive Airway Pressure (PAP) is the most common approach to treating OSA. PAP treatment delivers pressurized through a mask that covers the nose and/or mouth. This opens the airway, allowing you to breathe normally and stay asleep through the night.
ApneaMed provides a high-quality alternative for OSA diagnosis and treatment. Our home sleep test and AutoPAP treatment cost less than most insurance copays. With ApneaMed, patients can receive faster treatment than if they were to participate in traditional in-lab sleep studies for diagnosing OSA
Our Team
Our board-certified sleep physicians and registered sleep technologists formed ApneaMed in 2016 to assist millions of OSA sufferers worldwide in finding fast, affordable services for diagnosing and treating their sleep apnea.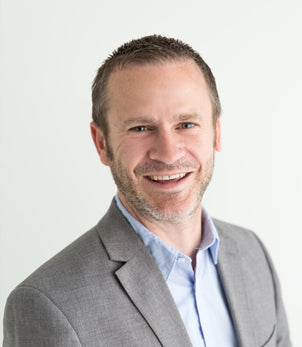 Will Spriggs, RPSGT
Will is the founder and owner of ApneaMed.  Will began his career in sleep in 1998 as a sleep tech while attending college at the University of Utah. After graduating, Will wrote multiple textbooks in sleep technology that are still used today in universities worldwide. Will founded ApneaMed in 2016 to give patients a better way to test and treat sleep apnea.